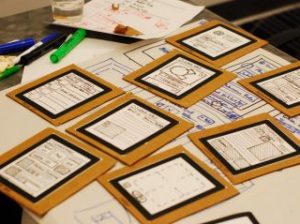 Engaging, relevant design education content is a constantly moving target.
I have created courses from scratch as well as retooled existing curriculums. Often course content benefits from injecting hands-on activities to bring concepts to life. To that end, I have authored dozens of unique, hands-on exercises to impart design thinking; storytelling; service design; human-centered design fundamentals; empathy; prototyping; usability and user testing skills.
I've also reviewed proposed programs and existing curriculums. Some institutions I've previously collaborated with include Carnegie Mellon University, UC Irvine, University of British Columbia, Madeira Interactive Technologies Institute and Wilfrid Laurier University.
I offer educational consulting such as:
Conducting External Reviews
Reviewing Programs Proposals
Developing Curriculum
Assessing the Competitive Landscape
Evaluating Business Models